Board of
Directors
Chris Sinton, Board of Directors Chair
Chris is an internet pioneer and philanthropic activist. In 1994, at Cisco Systems, Chris noticed something called the "Web". He pitched the CEO and Senior staff on the idea that Cisco could use the Web to interact with all its constituents. He asked to form and lead a business group responsible for the Web. They agreed. Chris found Customer Service building an online ordering system and pulled it all together under a concept called Cisco Connection. He then identified and articulated a new business paradigm, the Global Networked Business.
In 1999 Chris turned to philanthropy. He was asked to lead Cisco's efforts related to NetAid. Launched with global concerts, they needed to make real their idea of the Internet for global philanthropy. Chris was loaned to work with staff he selected and representatives from the United Nations. He saw just as the Internet had changed business, it could change the way people helped each other. Chris' work with NetAid ended with full-time staff taking over late 2000. In 2001, Chris turned his attention to a plan AOL was floating to create a web site for giving to all nonprofits. Additionally, nonprofits would be taught to use the Internet. Chris proposed to Cisco's CEO that he start an ePhilanthropy Office, and as its 1st initiative, take this plan and make it real. Chris co-founded and was President & CEO of Network for Good. As of January 2013, they've raised $800 million and helped 100,000+ nonprofits. Additionally he was a founding board member of the ePhilanthropy Foundation.
Chris left Network for Good in 2002 to care for his health. Since then he's served on nonprofit and an Internet startup boards. Chris is also producing a documentary of an early LGBT civil rights action and advises and mentors startups.
Sonia Sousa, Vice-Chair
Sonia Sousa is a senior business development, corporate strategy, and strategic marketing, executive, who has led and directed organizations from product concept to commercialization with a passion for innovation and track record in synthetic biology, mobile and wireless technologies and life science.
She has successfully created, grown and shaped companies, expanded and opened markets, and developed new business across the Americas and Europe with global 1000 and fortune 50 partners and customers. Sonia has held positions in business development, commercialization, strategic marketing, and corporate development for Solazyme, Agilent, ThermoFisher and DuPont. She was the CEO and founder of SpectroScape Inc., a start-up company with offices in the US and Switzerland.
She is investor in early stage startups, currently a member of Silicon Valley Angels, and serves as adviser and consultant for start-up companies, Sevident and gDiapers as well as having served on the advisory boards of Power Self, and GlamStarLife in addition to hands-on experience in IPOs and M&As.
Sonia is a named inventor on over 15 issued and pending patents, in the US and worldwide. She has an MBA from Pepperdine University, a PhD in Photonics and Neural Networks from Utah State University, and BS Industrial Chemistry from University of Sao Paulo.
Sonia volunteers at Taproot Foundation, and NESsT. Sonia invests in Kiva, supporting microloans for women in business.
Sonia grew up in Brazil where she developed a love for music and exotic foods. She has a passion for travel, photography, and digital storytelling.
Robert Clauser, Treasurer
Robert is currently the CFO of WNET.ORG, the country's leading public media company and parent of THIRTEEN and WLIW21. In his current role, he is leveraging his previous positions, including having led a division of Accenture's Media & Entertainment practice. Robert was also founder of his own publicly-held SPAC, Media & Entertainment Holdings. He has also had a career in philanthropic entrepreneurship (including icouldbe.org, Montage Entertainment, Alliance for the Arts, and the Metropolitan Museum of Art).
Robert has a MBA from the University of Chicago, a BA from the University of MIchigan, and has completed film studies at NYC's SVA.
David Beatty, Secretary
David is the founder and CEO of Gorann. Born in Ireland, David started his career as a headhunter in London in 1985 and, after joining the software company IMI Computing in 1988, transferred with them to the US in 1990. David also serves as chairman of Empire Messaging, Inc., which he founded in 1993, which provides enterprise messaging solutions. David has co-founded a number of successful companies including Healthology, Inc., a Health media company later acquired by iVillage/NBC, Acronym Media, a full-service search engine marketing firm, Solutions BPO, LLC, providing outsourced medical billing and research and R2R Recycling, LLC, a company processing roofing scrap. In his leisure hours, David is an avid snowboarder, a tenor in the Choral Society at Grace Church, and a part owner of the historic John J. Harvey, a working, restored fireboat in New York City Harbor.
Lorenzo Thione, Co-Founder and Chair Emeritus
Lorenzo Thione is Co-founder, President and Chairman of Artify It – a disruptive VC-funded startup allowing affordable, unlimited access to a catalog of original, curated contemporary art that each subscriber can check out, keep, and swap out at any time. Artify It turns the idea of art as a good/investment, in art as a utility, democratizing access to great art, circulating emerging artists, and motivating consumers, businesses and collectors alike.
Prior to Artify It, Lorenzo was the co-founder of Powerset, Inc., a search startup founded in 2005, with the vision of bringing to consumers a more natural and effective type of Internet search than conventional keyword search. Powerset was acquired by Microsoft Corp. in 2008 to complement and innovate on its own search technology and offering. Subsequently, he was a Principal Program Manager in charge of the Powerset division of Bing, Microsoft's innovative "Decision Engine" until 2010.
Lorenzo is also Tony-Nominated theatrical producer currently developing a new original musical bound for the Broadway stage: Allegiance, starring George Takei (Star Trek, Heroes) and Lea Salonga (Miss Saigon, Le Mis, Aladdin, Mulan), follows the epic saga of a Japanese American family during the years of the WWII Japanese American internment, will debut in the 2013-2014 Broadway season, after a box-office record-breaking run at the prestigious Old Globe theater in San Diego in September 2012.
Lorenzo is as an active angel investor and advisor to several Silicon Valley startups, including Dolores Labs, an innovative San Francisco startup maker of Crowdflower, a scalable platform for human-based computing and crowdsourcing. Other startups include, Famo.us, Etacts (sold to Salesforce), ChoicePass (also sold to Salesforce), Gobble, Lucid Charts, and CrowdMed.
A native of Milan, Italy, Lorenzo moved to Austin, Texas at age 21, to complete his studies at the University of Texas at Austin, from which he holds a M.S. in Computer Engineering, and has co-authored several publications in Software Engineering and Computational Linguistics. He is a named inventor on over 30 pending and issued patents in the US and world-wide.
Joe DiPasquale, Co-Founder
Joe DiPasquale is a founder of StartOut, co-founder and CEO at Regroup, advisor at HighBAR Partners, and angel investor. In 2006, Joe founded Regroup, the leading mass messaging solution for cities, schools, and companies.
Previously, he worked in Strategy Consulting for Bain, IBM, and McKinsey, and in investment banking at Deutsche Bank. He has a passion for media and technology, and was a member of the pre-launch team at Logo TV.
Joe completed his BA at Harvard and MBA at Stanford. He grew up in Connecticut and Alabama, and worked in Amsterdam, Berlin, and New York City before moving to Silicon Valley. He now splits his time between SF and NYC. In a former life, Joe was a competitive figure skater and official for US Figure skating.
Patrick Grosso
Patrick Grosso is currently the CTO of Online Buddies, a social media company in Cambridge, MA. Through multiple brands, including several internally funded startups, Online Buddies serves over 7 million members in more than 70 countries worldwide.
Patrick's career began at a successful Internet startup where, as their Senior Project Manager and a member of the core team, he was responsible for building the company's infrastructure, managing its high profile clients, and leading companywide strategy initiatives.
Patrick is an alumnus of Columbia University and has a background in computer engineering, accounting and economics. He is passionate about technology startups and is active in the New York and Boston startup communities.
Bryan Janeczko, Co-Founder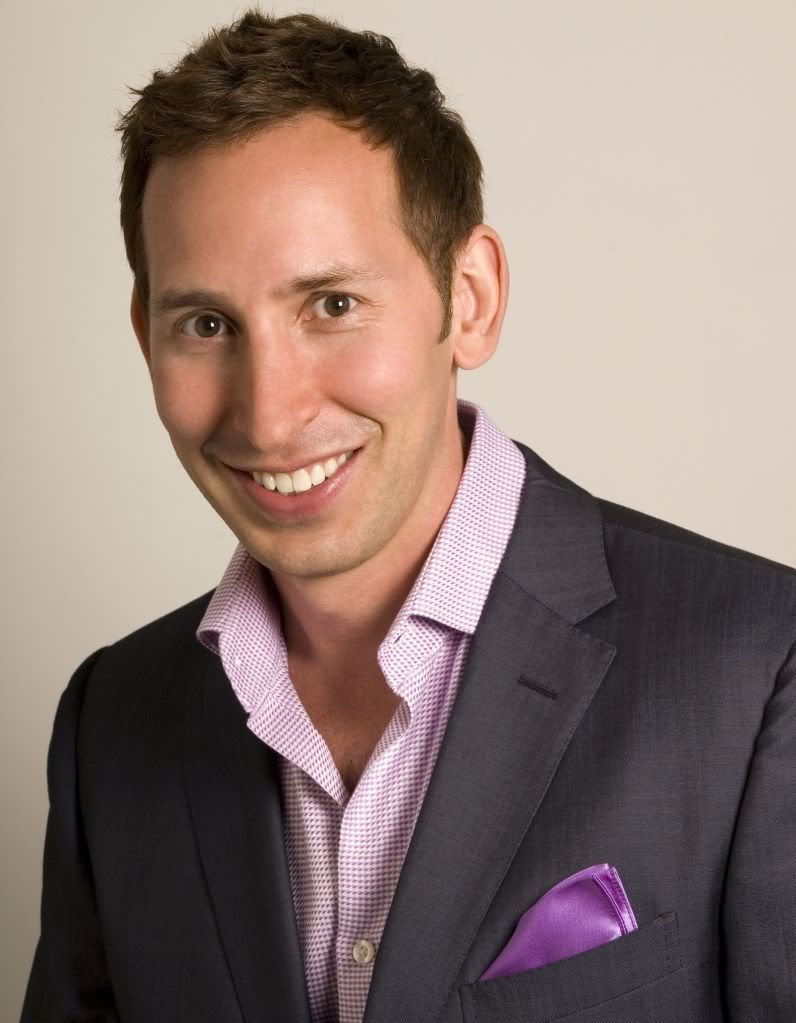 Bryan Janeczko is a proven entrepreneur who's committed to helping startups succeed. Through his efforts with the Founder Institute, StartOut.org and Wicked Start, he is helping entrepreneurs navigate the startup process through mentorship, education, and experience.
His latest venture, Wicked Start, is an e-learning platform allowing entrepreneurs to plan, fund and launch successful new ventures. This platform is also being private labeled by institutions and universities to fuel their entrepreneurship programs and planning competitions.
Prior to Wicked Start, Bryan cofounded NuKitchen, an online diet delivery service, that he built from the ground up, including the development of a proprietary online order management system. Within five years, the business was acquired by Nutrisystem, the national diet & weight loss company. Bryan originally began his career in finance and earned his MBA at NYU's Stern School of Business.
Darren Spedale, Co-Founder and Founding Chair
Darren Spedale conceived of StartOut in early 2009 and became the Founding Chairman of its Board of Directors, a position he held until 2012. He is currently the Founder and CEO of FamilyByDesign, a social network which provides a new parenting option for millions of adults in the form of "parenting partnerships".
Mr. Spedale has been researching non-traditional families since college, when he published a thesis on "domestic partnerships". He thereafter spent two years on a Fulbright Fellowship to Scandinavia analyzing how European countries were legally recognizing "modern families". As a subset of this research, he published a book on same-sex marriage with Oxford University Press. He is currently writing another book on parenting partnerships, based on research and interviews with dozens of couples currently in such relationships.
Previously, Mr. Spedale was Co-Founder of A-List Global Media LLC, a media and entertainment company that produced consumer products. Its first product, PopCardz, was sold in over 5,000 stores globally such as Wal-Mart, Target, and K-Mart. Before business school, he spent two years with a start-up venture that raised funds for non-profit organizations through online activities and unique content. He has served as an advisor to several start-ups.
Mr. Spedale has also been an Investment Banker at Lehman Brothers covering technology companies, and was a co-founder of Lehman's Venture Capital Coverage initiative. Mr. Spedale has additionally practiced law as a Corporate Attorney at White & Case LLP.
He holds an MBA from Stanford Graduate School of Business, a law degree from Stanford Law School, and received a Bachelor's degree from Duke University.
Marie Trexler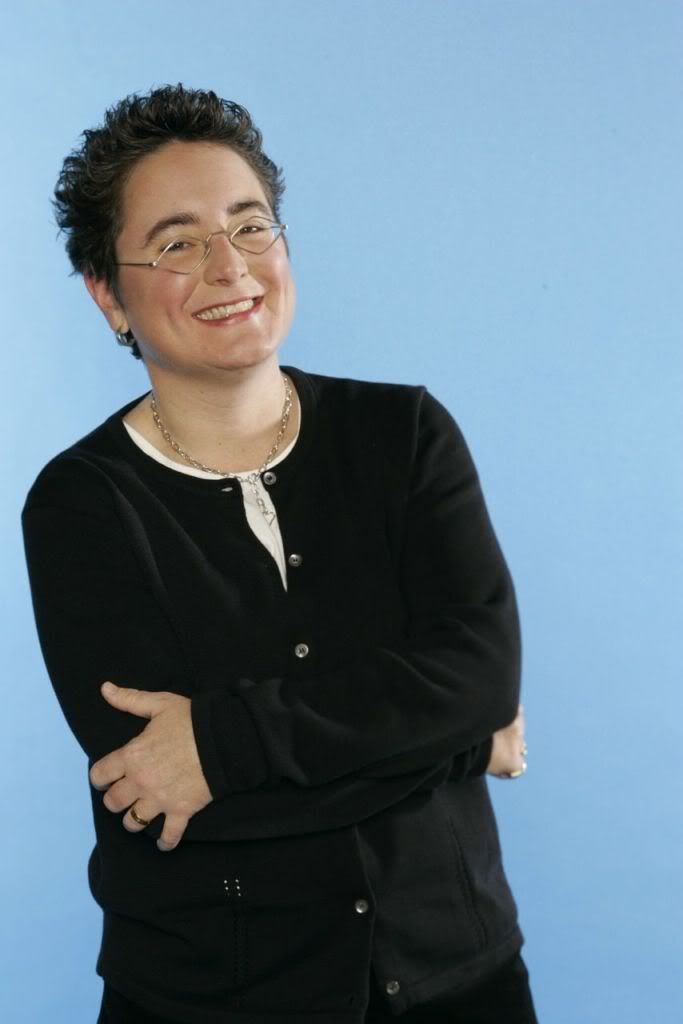 Marie Trexler is an experienced venture investor with a passion to assist entrepreneurs. She is the Director of Entrepreneur Services at Astia, a 13-year-old non-profit focused on helping women-led, high growth ventures succeed.
Previously, Marie started up and led investments for Good Capital's Social Enterprise Expansion Fund, a double bottom line venture fund, where she remains on the Board of Advisors. She sits on the boards of Galefore Capital (a venture philanthropy fund supporting LGBT social enterprises) and Emerge California (a non-profit that trains Democratic women to run for public office).
Marie ran business development for Intel Corp's largest business unit, the Digital Enterprise Group. And the core of her venture investment experience comes from seven years at Intel Capital, Intel's multi-billion dollar strategic investment arm, where she ran investment teams in both the US and Europe focused on making venture capital investments in high tech startups.
With more than 60 venture investments under her belt, Marie was also responsible for starting up Intel Capital's investment program in Eastern Europe where she identified and consummated Intel's first equity investment, as well as first acquisition, in Russia. Prior to Intel, Marie built her emerging markets private equity and banking experience at the International Finance Corporation (World Bank), Slovak American Enterprise Fund, ING Barings and EurAmerica Capital. She graduated from Dartmouth College and earned an MBA from the University of Virginia.
Michael Witbrock

Michael Witbrock is founder and CEO of Curious Cat Company, the maker of Curious Cat, a mobile social guide and companion based on strong AI, and is a founder of NZ.COM, one of the very first web-based travel advice sites.  He has also acted as CTO of Envigence d.o.o, a Slovenian Green Infrastructure firm, as VP for Research for Cycorp, one of the world's leading AI research companies, and as principal scientist at Lycos. To encourage the positive use of AI technology, Michael acts as an advisor and is a frequent speaker at European agencies working in the area of eGovt.
Michael has a PhD in computer science from Carnege Mellon University, and a BSc in Psychology from the University of Otago, in his home country of New Zealand.