BOARD OF 
DIRECTORS
The Board of Directors is the central governing body of StartOut, directly responsible for strategic direction, oversight and development of the organization. It consists of individuals who have a history of entrepreneurial experience and a strong passion building entrepreneurship in the LGBT community.
Patrick Grosso, Chair
Patrick Grosso is the former CTO of a social media company that, through multiple brands, including several internally funded startups, serves over 10 million members in more than 70 countries worldwide.
His career began at a successful Internet startup where, as their Senior Project Manager and a member of the core team, he was responsible for building the company's infrastructure, managing its high profile clients, and leading companywide strategy initiatives.
Patrick is an alumnus of Columbia University and has a background in computer engineering, accounting and economics. He is passionate about technology startups and is active in the New York and Boston startup scenes, as well as the LGBT philanthropic and empowerment communities.
Dr. Vivienne Ming, Vice-Chair
Dr. Vivienne Ming, named one of 10 Women to Watch in Tech by Inc. Magazine, is a theoretical neuroscientist, technologist and entrepreneur. She is the co-founder and Managing Partner of Socos, a cutting-edge EdTech company which applies cognitive modeling to align education with life outcomes. Previously, Dr. Ming was Chief Scientist at Gild, an innovative startup that builds better companies by unleashing human potential in their workforce using machine learning. She is a visiting scholar at UC Berkeley's Redwood Center for Theoretical Neuroscience pursuing her research in cognitive prosthetics. In her free time, Dr. Ming also explores augmented cognition using technology like Google Glass and has been developing predictive models of diabetes and bipolar disorder.
She sits on the boards of StartOut and Our Family Coalition, and speaks on issues of LGBT inclusion and gender in technology, recently receiving the Start Farm Award from Equality California. She lives in Berkeley with her wife and their two children. Her work and research has received extensive media attention including the New York Times, NPR, Nature, O Magazine, Forbes, and The Atlantic.
Robert Clauser, Treasurer
Robert is currently the COO of Tina Brown Live Media, Women in the World Media, and the American Justice Summit – a collection of media companies which give a platform to global women on the front lines who have saved or enriched lives as well as the policy makers or practitioners championing US judicial reform, respectively.  Robert joined Tina following his successful exit as COO of his last socially impactful start-up, Unigo Group, a media and edtech company focusing on the transition of students and their families from high school to college.  Robert's career in media and entertainment spans roles as CFO of PBS's WNET, the country's leading public media company and parent of THIRTEEN and WLIW21; founder and CFO of his own publicly traded SPAC, Media & Entertainment Holdings; and lead strategy partner for Accenture's Media & Entertainment practice. He has also had a career in philanthropic entrepreneurship including icouldbe.org, Montage Entertainment, Alliance for the Arts, EcoArtProject.org and the Metropolitan Museum of Art.
Robert has a MBA from the University of Chicago, a BA from the University of Michigan, and has completed film studies at NYC's SVA.
Chris Sinton, Secretary & Chair Emeritus
Chris is an Internet and philanthropic trailblazer. 
In 1994, at Cisco Systems, he pioneered the B2B Internet with cisco.com identifying, articulating and helping create a new business paradigm, the Global Networked Business.   In 2000, as an early driver of digital philanthropy, he saw that as the Internet changed the way business was done, it had could change the way people helped each other.
Using the power of the Internet for good, Chris Co-Founded NetAid innovating with online volunteering and the first mobile app for donations on the Palm VII.  Chris was a founding board member of the ePhilanthropy Foundation, founded Cisco's ePhilanthropy office, and was Co-Founder and Founding President & CEO of Network for Good raising $1B for nonprofits.
He's served on boards with local nonprofits, Internet startups, and produced a documentary. He currently serves on StartOut's Board of Directors. StartOut fosters LGBT entrepreneurs.  While Board Chair at StartOut he helped professionalize and scale the organization to 12,000 members, opening chapters in Boston, Chicago, and Los Angeles.
James Bain
James Bain is currently Chief Operating Officer for Parking Panda, the leader in online parking reservations. Parking Panda allows drivers to find and reserve parking online, ahead of time through web and mobile applications and enables garages and lots to market their inventory through an online channel.  In 2015 he was named one of the "40 under 40 in Parking" by the National Parking Association.  He has yet to form GIP: Gays in Parking.
After earning his MBA from Chicago Booth in 2011, James joined Groupon as a City Manager, in charge sales and operations of all daily deals in such high profile cities as Detroit, Minneapolis and Toledo. In addition, James worked as a Senior Manager in Sales Operations, the merchant research and lead management departments—optimizing efficiencies and shortening the sales cycle for 800 sales representatives across the US.
Outside of the tech world, James enjoys satisfying a deep wanderlust, being outside and NPR. James is proud to be a member of Start Out's Board of Directors and is the primary Board contact for the Chicago chapter.
Michael Berl
Michael is a proven business leader with over a decade of experience in product development, business development, and sales strategy.
Michael joined Uber in early 2014 as one of the first team members on Uber for Business. As part of Business Development, Michael is currently building out Uber's first sales team.
Prior to 2014, Michael founded a critically acclaimed food business, Kyotofu, which received numerous awards including American Express's "Top 10 U.S. Small Businesses".
Kyotofu's clients included Whole Foods, Dean & Deluca, Williams Sonoma, and Virgin America. Michael led partnerships with Chefs Thomas Keller and Mario Batali, and expanded the business to international franchises.
Michael started his career at JPMorgan and attended both Georgetown University and The London School of Economics.
Alex Capecelatro
Alex Capecelatro is the Co-Founder & CEO of JStar, a voice-activated home automation company. Previously, he founded Yeti and At The Pool, social discovery apps with members in more than 120 countries. Alex grew up in New York and received his engineering degree from UCLA in 2010.  Prior to launching his own ventures, Alex ran sustainability initiatives at Fisker Automotive and consulted for firms including the X Prize Foundation, the Naval Research Lab, and Aerogel Technologies.  Alex splits his time between Denver and Los Angeles. In his spare time Alex is on the Board of Directors for StartOut and the UCLA Engineering Alumni Association. He's an avid hiker, skier, and skydiver, and lives with his partner Brian.
Nicole P. Dogwill
Nicole Dogwill, a Partner in Joseph & Cohen's San Francisco office, is a skilled litigator with experience in advising and defending leading, established and emerging companies, as well as their directors and officers, on matters involving fiduciary duty, corporate governance, securities, fraud, antitrust/unfair business practices, and related business claims.
Ms. Dogwill also advises and litigates fiduciary duty and related claims arising in trust and estate matters. She has significant experience advising and litigating claims involving directors, officers, trustees, and all other fiduciaries including in precedent setting reported cases.
Ms. Dogwill was named a "future star" in both the 2012 and 2013 editions of Benchmark Litigation. The National LGBT Bar Association selected Ms. Dogwill as one of the Top 40 under 40 LGBT Attorneys for 2010. She is currently the President of the National LGBT Bar Association's Board of Directors.
Prior to joining Joseph & Cohen, Ms. Dogwill was a partner at Shartsis Friese LLP and Winston & Strawn LLP, respectively.
Ms. Dogwill received a B.A. in Political Science and Economics from the University of Michigan in 1994 and a J.D., magna cum laude, from Michigan State University College of Law in 1998, where she was managing editor of MSU College of Law Review.
Joe DiPasquale, Co-Founder
Joe is a co-founder and Director of StartOut and founder and CEO of Regroup. In 2006, Joe founded Regroup, the leading mass messaging solution for large organizations. Regroup provides mass messaging for cities, companies, and schools, such as San Francisco, Hitachi, and Stanford.
Previously, he worked in Strategy Consulting for Bain, IBM, and McKinsey, and in investment banking at Deutsche Bank. He has a passion for media and technology, and was a member of the pre-launch team at Logo TV.
Joe completed his BA at Harvard and MBA at Stanford. He grew up in Connecticut and Alabama, and worked in Amsterdam, Berlin, and New York City before moving to Silicon Valley. He now splits his time between SF and NYC. In a former life, Joe was a competitive figure skater and official for US Figure Skating.
Charles Lorum
Charles is a media & entertainment-industry professional currently working in corporate affairs at Warner Music Group in New York City. Prior to joining WMG, he handled business affairs for MTV Networks and was instrumental in launching several networks, including Logo. Charles also provides strategic consulting for various local startups and small businesses in the NYC area and is a contributing writer to PolicyMic, a news & analysis platform for Millennials.
Originally from Milwaukee, Wisconsin, he studied at the University of Wisconsin there for his Bachelors in Business Administration and Hunter College for Russian studies. Charles volunteers and supports several organizations, including St. Jude Children's Research Hospital, The Center, and AFER.
Carla McKay
After more than 20 years in Business Development and Sales positions for big corporations and startups, coupled with eight years of toiling on the weekends for a winery in Sonoma, CA., Carla took her background and brought it to the wine industry in 2012 when she created the Crushed Wine app to power social sharing of wine which launched in iTunes in 2013. Currently, Crushed is launching a content and lifestyle platform for the wine industry.
Carla's background includes business development, sales and client relationship management roles with Vault, Jobster, Mercer, Buck, Ceridian and ADP. Carla is a graduate of the Culinary Institute of America, Greystone School of Wine and a Certified Wine Professional. She grew up and spent much of her career on the East Coast before a job moved her to San Francisco. She now splits her time between San Francisco and New York City. As an avid triathlete and cyclist, you might catch sight of Carla toting wine on her bike to clients and friends throughout the Bay Area.
Mary Shea
Mary Shea is the Founder & CEO of The RevvEX Group, a growth consulting firm, and an Adjunct Professor of Marketing at The University of Chicago Booth School of Business.
Mary has over sixteen years of general management, commercial leadership, marketing and direct selling experience at companies ranging from high-growth startups to publicly traded firms. Her expertise includes creating and implementing go-to-market plans, building and developing sales teams, establishing winning cultures and increasing the effectiveness of underperforming teams. Mary has been recognized for recruiting, developing, motivating and retaining high-performing talent and for establishing the critical infrastructures and repeatable processes that enable market-facing organizations to quickly scale and achieve long-term profitable growth.
Early in her career Mary was a concert oboist and Musicologist who performed extensively throughout Mexico, Italy and the United States. Mary holds a PhD in Musicology and Ethnomusicology from Kent State University.
In her free time Mary enjoys spending time with family, traveling internationally and competing in national age group triathlons.
Darren Spedale, Co-Founder and Founding Chair
Darren Spedale conceived of StartOut in early 2009 and became the Founding Chairman of its Board of Directors, a position he held until 2012. He is currently the Founder and CEO of FamilyByDesign, a social network which provides a new parenting option for millions of adults in the form of "parenting partnerships".
Mr. Spedale has been researching non-traditional families since college, when he published a thesis on "domestic partnerships". He thereafter spent two years on a Fulbright Fellowship to Scandinavia analyzing how European countries were legally recognizing "modern families". As a subset of this research, he published a book on same-sex marriage with Oxford University Press. He is currently writing another book on parenting partnerships, based on research and interviews with dozens of couples currently in such relationships.
Previously, Mr. Spedale was Co-Founder of A-List Global Media LLC, a media and entertainment company that produced consumer products. Its first product, PopCardz, was sold in over 5,000 stores globally such as Wal-Mart, Target, and K-Mart. Before business school, he spent two years with a start-up venture that raised funds for non-profit organizations through online activities and unique content. He has served as an advisor to several start-ups.
Mr. Spedale has also been an Investment Banker at Lehman Brothers covering technology companies, and was a co-founder of Lehman's Venture Capital Coverage initiative. Mr. Spedale has additionally practiced law as a Corporate Attorney at White & Case LLP.
He holds an MBA from Stanford Graduate School of Business, a law degree from Stanford Law School, and received a Bachelor's degree from Duke University.
Lorenzo Thione, Co-Founder and Chair Emeritus
Lorenzo Thione is a serial entrepreneur with a passion for the intersection of technology, art, design, communication and social value.
Lorenzo is a Tony-Nominated Broadway producer (Catch Me If You Can, American Idiot, Elling) and the co-creator and lead producer of Allegiance (a new Broadway-bound musical starring George Takei and Lea Salonga) for which he spearheaded social-media viral strategies that led to astounding growth and unprecedented awareness and audience engagement for a Broadway show in its development phase, and to the founding of The Social Edge, where he serves as Chief Executive.
He previously co-founded startups Powerset (acquired by Microsoft in 2008) and Artify.it  he is an investor and advisor for startups such as Crowdflower, CrowdMed, Famo.us, Etacts (now Salesforce), ChoicePass (now Salesforce), Gobble, and Lucid Charts.
Lorenzo is the co-founder and board chair emeritus of StartOut, the leading non-profit dedicated to fostering entrepreneurship within the LGBT community. He's an outspoken LGBT advocate and was named one of the most influential LGBT people in tech in 2014 by Business Insider.
He was born and raised in Milan, and completed my studies at the University of Texas at Austin, from which he holds a M.S. in Computer Engineering.
Marie Trexler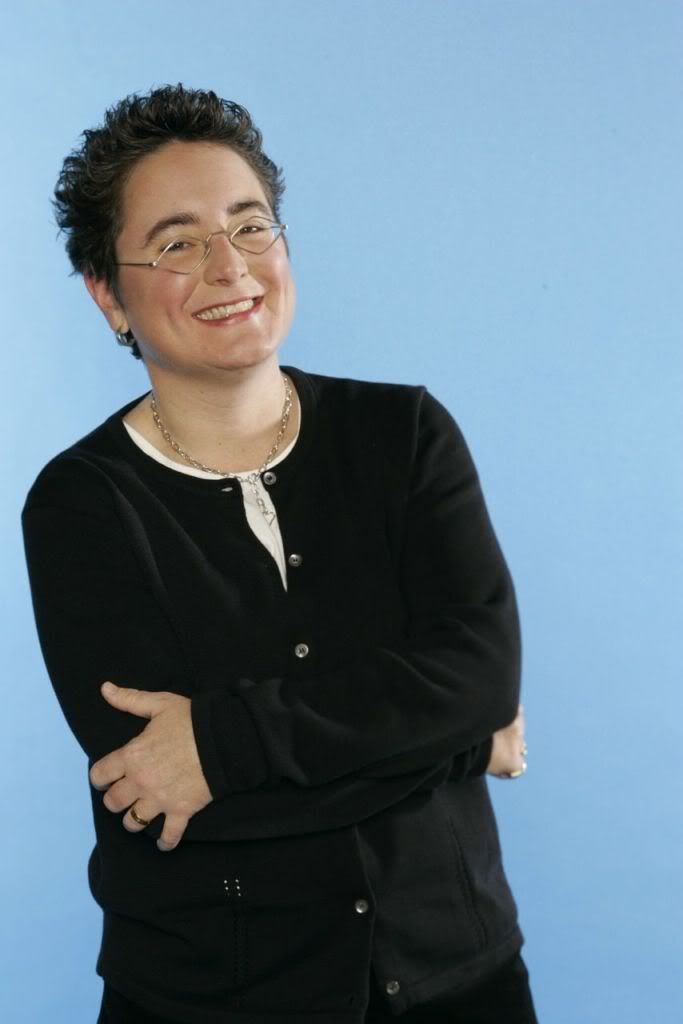 Marie Trexler is an experienced venture investor with a passion to assist entrepreneurs. She is the Director of Entrepreneur Services at Astia, a 13-year-old non-profit focused on helping women-led, high growth ventures succeed.
Previously, Marie started up and led investments for Good Capital's Social Enterprise Expansion Fund, a double bottom line venture fund, where she remains on the Board of Advisors. She sits on the boards of Galefore Capital (a venture philanthropy fund supporting LGBT social enterprises) and Emerge California (a non-profit that trains Democratic women to run for public office).
Marie ran business development for Intel Corp's largest business unit, the Digital Enterprise Group. And the core of her venture investment experience comes from seven years at Intel Capital, Intel's multi-billion dollar strategic investment arm, where she ran investment teams in both the US and Europe focused on making venture capital investments in high tech startups.
With more than 60 venture investments under her belt, Marie was also responsible for starting up Intel Capital's investment program in Eastern Europe where she identified and consummated Intel's first equity investment, as well as first acquisition, in Russia. Prior to Intel, Marie built her emerging markets private equity and banking experience at the International Finance Corporation (World Bank), Slovak American Enterprise Fund, ING Barings and EurAmerica Capital. She graduated from Dartmouth College and earned an MBA from the University of Virginia.
Michael Witbrock

Michael Witbrock is founder and CEO of Curious Cat Company, the maker of Curious Cat, a mobile social guide and companion based on strong AI, and is a founder of NZ.COM, one of the very first web-based travel advice sites.  He has also acted as CTO of Envigence d.o.o, a Slovenian Green Infrastructure firm, as VP for Research for Cycorp, one of the world's leading AI research companies, and as principal scientist at Lycos. To encourage the positive use of AI technology, Michael acts as an advisor and is a frequent speaker at European agencies working in the area of eGovt.
Michael has a PhD in computer science from Carnege Mellon University, and a BSc in Psychology from the University of Otago, in his home country of New Zealand.
Chris Young
Chris is a serial entrepreneur and 15-year veteran of the digital video advertising space. He is currently a general partner at Revel Partners. Chris is also a partner at Wider Wake LLC, an angel investment firm and digital consulting practice. Chris serves on the board of directors of Collective, Vidible and Believe Entertainment.
In 2013, Chris sold Digital Broadcasting Group (DBG), of which he was CEO, to Alloy Digital.  Founded in 2008, DBG emerged as content production and video content syndication platform and was at the forefront of creating digital-first content.  In 2011, DBG produced the web series, The Confession starring Kiefer Sutherland and John Hurt, debuting it on Hulu and later on Netflix.  The mission was to prove that A-list talent, A script and A production values could work digitally and not just in the traditional TV model.  In 2012 DBG won a Webby Award for the project and Forbes ranked DBG #3 on its list of America's Most Promising Companies.
Prior to starting DBG in 2008, Chris co-founded online video advertising and management solutions company Klipmart in 1999 and grew it into the nation's largest video rich media vendor taking advertiser's TV commercials and putting them online.  In 2006, under Chris' leadership, Klipmart was sold to now Google-owned DoubleClick. Chris assumed the role of Executive Vice President of Rich Media and Emerging at DoubleClick, where he worked to accelerate innovation in digital video and emerging advertising formats.
Chris began his career as an investment banker at Citibank before founding his first company. Chris holds a BS in Business from Skidmore College and an MBA from Rensselaer Polytechnic Institute. Chris loves to travel and is hooked on any amazing wine or food experience. A self-proclaimed music connoisseur, he considers himself a rock & roll savant and has decided to join the Rolling Stones as a member when they tour again…if they will have him of course — they are still in negotiations.