BOARD OF
 GOVERNORS
The Board of Governors plays a unique role in StartOut. Governors provide expertise as speakers at StartOut events, connections to their networks and support by raising critical funds for StartOut's sustainability.
Mike Sullivan, Board of Governors Chair
Mike Sullivan is a partner in the emerging companies group at Pillsbury, a leading San Francisco law firm. He has counseled entrepreneurs/startups and their investors for over 20 years. Mike has handled hundreds of angel and venture capital financings and over 50 public offerings, including an IPO for PlanetOut (Nasdaq symbol: LGBT) in 2004. His clients have included eBay, Clinkle Corporation, Pie Digital, Matterport, Planet Labs Inc., Real Girls Media Network, PBworks, Inc., St. George Spirits/Hangar One; and Urchin Software (now Google Analytics). He also represents a number of venture capital and angel investors, including Blumberg Capital, IDG Ventures, Walden Venture Capital, Lightspeed Ventures, Illuminate Ventures and The Roda Group. Mike is a graduate of Williams College and Michigan Law School. His outside interests skew green – the second edition of his book, the Trees of San Francisco, was published in 2013, and he has served on the San Francisco Recreation and Park Commission.
Janet Brown
Founded in 2007, Cinetic Rights Management (CRM) has been among the pioneers of digital distribution and offers the value of both innovation and experience to filmmakers. As one of the largest and most successful suppliers of digital entertainment content, CRM delivers to all of the leading platforms across North America and Europe through its partnerships with cable, satellite and telco companies, game consoles, online retailers, wireless platforms and hardware manufacturers. CRM has developed expertise strategically exploiting content across paid, free and subscription revenue models. FilmBuff is CRM's flagship digital entertainment curation service that spotlights the "must watch" content available online for film savvy audiences – stay connected @filmbuff.
Janet has been overseeing the Company's operations since its inception as COO until October 2010, and as CEO since then. She came to CRM with ten years of experience working in the media and entertainment industry in Asia, Europe and North America. Before CRM, she worked in business strategy for Yahoo! Media Group in Los Angeles to define the company's consumer media content offerings. She started her career as part of Accenture's media and entertainment strategy consulting practice in London where she worked with a variety of clients including News Corp, Warner Music, Film Four, Telewest and Granada.
Janet received her B.A. Joint Honours in Economics and Political Science from McGill University, and her MBA from Columbia University.
Jennifer Brown
Jennifer Brown is a passionate advocate and social entrepreneur committed to guiding leaders and organizations to create healthier workplace cultures that resonate with current and incoming leaders.
Jennifer founded JBC in 2006, with two Masters degrees (Organizational Development, Vocal Performance) and experience in both consultative training and non-profit management. She and her team have since facilitated and coached hundreds of leaders all over the world on critical issues of strategy, leadership and integrity. Her focus today is on continuing to build JBC's triple bottom line, identifying emerging workplace trends and building more enlightened organizations with client work and outreach. Her areas of expertise include catalyzing diversity to drive innovation and business results, ERG/Affinity Group development, growing leaders in the new global, generationally-diverse and technology-connected workplace ecosystems, and aligning corporate strategy with individual, team, and societal values.
Jennifer is widely quoted in the media on topics of diversity and inclusion, the changing demographics of the workforce, women's career dynamics, and the LGBT landscape. Her thought leadership on diversity in the workplace has appeared in leading media outlets such as The Wall Street Journal, Crain's, Forbes, and Sirius Radio, with recent TV appearances on Fox News, WCBS, and Better TV. As a diverse business owner herself, she is consulted on supplier diversity, drawing on insights from her own identity, as well as her vast network of diversity professionals across industries. Her pro-bono leadership positions include Out & Equal, The Women's Presidents Organization, and the social entrepreneurship engine, Starting Bloc.
Tom Burke
Tom Burke is a serial entrepreneur and financial executive with more than 20 years of success building technology companies. He is the founder and managing director of Burke Venture Group, a consulting firm focused on serving the financial and strategic needs of emerging companies. Over the past decade, Tom has worked with numerous entrepreneurial companies in executive, board and investor roles.
Previously, Tom was the co-founder and chairman of Calimetrics, Inc., an intellectual property company in the consumer entertainment industry, which was acquired by LSI Logic Corp (NYSE: LSI). Over a decade at Calimetrics, Tom served as its first CEO and then CFO and VP of strategic business development. Prior to Calimetrics, Tom was an engagement manager in the high-technology practice of McKinsey & Company, and previously he worked as a product-marketing manager at Apple.  Tom holds an MBA from Harvard Business School and a BA (with honors) from Yale University. He lives in San Francisco with his partner Axel Brunger, a scientist on the faculty at Stanford University School of Medicine.
Jared Delaney-Smith
Jared is an Associate at Credit Suisse specializing in Technology, Media & Telecom in the Equity Capital Markets division. He has pitched, marketed and executed over 50 equity offerings for a variety of clients, including SolarCity, Silver Spring Networks, Manchester United, Splunk, RealPage, NXP, Free Scale, Nielsen, Groupon, Marketo, Tableau, and Vantiv. He was recently appointed as the CS Tech ECM contact for the early-stage VC/accelerator/start-up community in New York. Prior to his career at Credit Suisse, Jared worked as an AmeriCorps corps member in the Harlem public school system. In addition to studying at the Cass School of Business in London, Jared Delaney-Smith received his dual B.B.A in Finance, Investments & Banking and Management & Human Resources from the University of Wisconsin-Madison and was born and raised outside of Boston, MA.
Alex Greenbaum
Alex is one of the Founders of Excursionist, a travel startup that offers private journeys, led by experts and locals and tailored to their customers passions. He also heads up their new brand, American Excursionist, a luxury destination management company offering unique special access experiences in the U.S. and Caribbean. Before entering the world of tech and travel, Alex worked in the fields of international economics and international development for 12 years. He passionately believes that building a vibrant private sector in developing countries – through engines of growth such as tourism – is the way to increase economic prosperity, reduce poverty, and achieve an overall enhanced quality of life. His passions lie in philanthropy, theatre, travel and classical music.
Nelson González
Nelson has created innovation strategies to maximize corporate and social impact in 22 countries, on five continents.  In corporations, the media, governments, foundations, and non-profits, he has worked on corporate strategy and governance, rapid R&D methods, public sector innovation, and cross-sector collaboration. His efforts have aligned institutional resources to deliver breakthrough solutions to complex social and corporate challenges.
Nelson is the co-founder and Chief Strategy Officer for PiersonLabs, a global company creating predictive decision support engines that combine the power of advanced artificial intelligence and neuroscience, currently deployed in four continents and across various industries to personalize the predictive power of big data for human capital management, open government, and learning.
Nelson chairs the Advisory Board for the CEO of Burberry on innovation and supply chain sustainability. He is a Board member of Growth Sector, one of the leading U.S. workforce development organizations, and of Escuela Nueva, one of the most innovative personalized learning models in the world. He serves on the Research Advisory Board of the New York City Public Schools iZone.
Previously, he was Chief Strategy Officer at the Stupski Foundation—a social innovation fund in San Francisco—where he has led work on strategy, program design, partnerships, and international for a technology-enabled R&D effort to transform current antiquated public education systems.   He was also a senior advisor to the Colombian Presidency on the development of its national innovation strategy. Nelson was the Founder and Managing Director of Advent Strategy Group, a global innovation and strategy consulting firm, where he led dozens of engagements with leading global corporate, international development, education, and technology institutions.  He also served as Director of the Royal Institution World Science Assembly, where he led a global initiative on pandemic preparedness, and managed the campaign of former Afghan Finance Minister, Ashraf Ghani, for UN Secretary General. At the beginning of his career, he led research efforts in theology and ethics at the office of the Chaplain to H.M. The Queen, Elizabeth II.
Nelson did his doctoral work at the London School of Economics and Political Science, and studied at Oxford University and Amherst College, where he graduated with high honors.  He has been a Fellow at Columbia University, New York University, and the Katholieke Universiteit Leuven.  A native Colombian, he is fluent in Spanish and French.  He currently lives in San Francisco.
Andrew Hindman
Andrew Hindman is a biopharmaceutical entrepreneur, and is President & CEO of Tobira Therapeutics, a company developing novel treatments for HIV infection.  Throughout his career, he has served in a variety of strategic and operational roles within the biopharmaceutical industry.  Prior to Tobira, he was Senior Vice President, Corporate Development at Nodality Inc., a biotechnology company developing molecular diagnostics and personalized medicine approaches to drug development.
Prior to Nodality, he was Vice President, Corporate Development at Onyx Pharmaceuticals where he led the acquisition of Proteolix, Inc. in 2009. During his 10-year tenure with Gilead Sciences, Andrew held a series of positions increasing in responsibility within corporate development, commercial operations and government affairs. Prior to Gilead, he helped establish the biotechnology investment banking franchise at J.P. Morgan. Andrew holds a Masters in Business Administration from Columbia Business School and a B.A. (Biochemistry and Economics, with High Honors) from Wesleyan University.
Ted Hollifield
Ted specializes in corporate and securities law with an emphasis on public equity and debt offerings, venture capital financings, mergers and acquisitions and general representation of emerging growth companies. His clients include established public corporations and private, venture-backed companies with substantial experience representing clients in the telecommunications, electronic design automation (EDA), semiconductor, Internet and software industries. Ted also counsels Boards of Directors, CEOs and executive management on equity compensation, corporate governance, Sarbanes-Oxley Act and other regulatory and disclosure matters.
Ted has successfully completed numerous venture capital and other private placements, as well as several public offerings and secondary public offerings. He has also consummated multiple negotiated acquisitions and dispositions, including stock and asset purchases and mergers.
Bryan Janeczko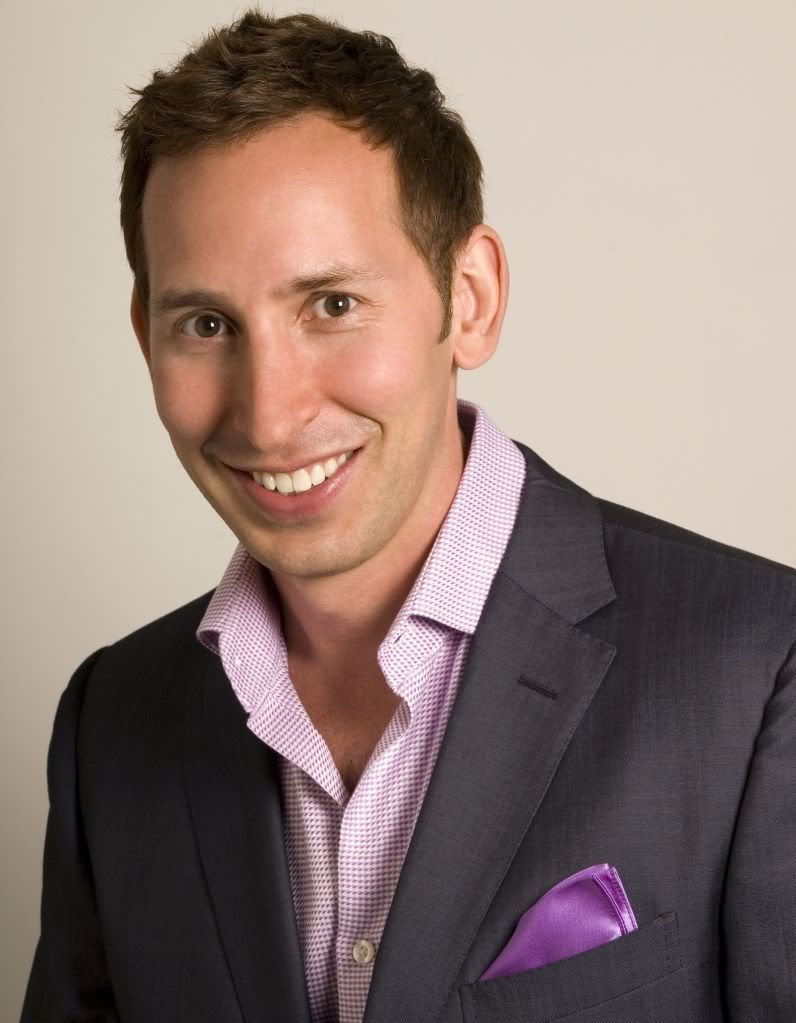 Bryan Janeczko is a proven entrepreneur who's committed to helping startups succeed. Through his efforts with the Founder Institute, StartOut.org and Wicked Start, he is helping entrepreneurs navigate the startup process through mentorship, education, and experience.
His latest venture, Wicked Start, is an e-learning platform allowing entrepreneurs to plan, fund and launch successful new ventures. This platform is also being private labeled by institutions and universities to fuel their entrepreneurship programs and planning competitions.
Prior to Wicked Start, Bryan cofounded NuKitchen, an online diet delivery service, that he built from the ground up, including the development of a proprietary online order management system. Within five years, the business was acquired by Nutrisystem, the national diet & weight loss company. Bryan originally began his career in finance and earned his MBA at NYU's Stern School of Business.
Bruce Kikuyama, CRPC®, ADPASM
Bruce is a Financial Advisor with a leading Wealth Management Firm in San Francisco, California. He currently focuses on LGBTQ clients in the Community.  Bruce and his team were actively involved in the promotion of "Quilt in the Castro" marking the return of the AIDS Quilt to the San Francisco Castro District after 25 years, and is currently working with the San Francisco Association of Realtors in a series of educational events highlighting property ownership and taxation issues for same sex couples and their extended families.  Bruce is involved with several LGBT organizations in the Bay Area including the Horizons Foundation where he is an active member of Horizons' Leadership Circle.
Bruce is a graduate of the University of California at Berkeley and the International Christian University in Tokyo, Japan.  He currently holds the Chartered Retirement Planning Counselor and the Accredited Domestic Partnership Advisor designations from the College for Financial Planning.   In his spare time Bruce enjoys travelling the world, supporting the performing arts and spending time at his second home in Palm Springs, California with his partner Mark and his two cats Charlie and Chibi.
Len Lanzi
Leonard Lanzi is the Executive Director of the Los Angeles Venture Association. Len graduated from the University of Rochester with a BA in psychology. Len is active with Rotarians for Fighting AIDS and serves on the board for Meals on Wheels West. Leonard served as the Treasurer of the LA County Republican Party and is a California State Republican Party delegate. Len and his domestic partner Russell Nelson live in Topanga Canyon, CA.
Conor Madigan
Conor Madigan is co-founder and CEO of Kateeva, a developer of high performance manufacturing equipment for the emerging organic light emitting diode (OLED) flat panel display industry. Conor led the effort to spin Kateeva out of MIT in 2008, leveraging core technologies he invented with two colleagues as part of his Ph.D studies.Before Kateeva he was a post-doctoral research scientist at MIT and has worked on organic electronic device technology for more than a decade. Kateeva has completed three rounds of financing from leading venture capital and strategic investors, including Sigma Partners, Spark Capital, Madrone Capital, Varian Semiconductor Equipment, and Veeco Instruments.
In 2010, Conor was honored as one of the TR35, the list of top young innovators in technology named annually by Technology Review magazine. Conor is also a member of the Princeton University Department of Electrical Engineering Advisory Board and serves on the Board of Directors of edventureMore, a non-profit developing and running science and technology education enrichment programs in the Bay area. Conor earned a Bachelor's degree from Princeton and a Ph.D. from MIT. Both degrees are in electrical engineering.
Andy Morris
Andy Morris is a founding partner and co-principal of The Morris + King Company, one of the leading independent public relations firms in the industry. An Internet pioneer who was among the first marketing executives to recognize how the Web would forever change the way companies communicate with its customers, Mr. Morris leads MKC's flourishing digital and social media division.
Among Mr. Morris' primary responsibilities is providing unparalleled expertise for premier brands seeking the fullest range of communication tools available, from public relations and social media campaigns, microsite development and widget creation and marketing to content development and syndication. Working seamlessly across both traditional and new media arenas, Mr. Morris has developed successful campaigns and initiatives for many of the top companies in the digital space, including AOL, Wikipedia, Glam Media, Dachis Group, IDG, eMusic, Conduit, Unruly Media, Yext and countless others.
Ramona Pierson
Ramona is an entrepreneur, neuroscientist and educator, and TED speaker. Ramona was the Founder & CEO of SynapticMash, the venture-backed educational and learning innovation company behind  LearningQube, an end-to-end education management platform that melds the power of a learning management system and a virtual classroom – all in one application. SynapticMash was acquired by Promethean in 2010, and Ramona has since served as Promethean's  Chief Science Officer until her departure in 2012.
Ramona and her team are developing next generation "Big Data" innovation R & D Platforms and algorithms for open analytics and automation within her current company, Pierson Labs.  She is also continuing to develop concepts and processes for intelligent learning designs and learning recommendation engines within Pierson Lab and the Learning Genome. Ramona is also actively involved in developing the national levels strategies for personalization of learning at scale across the globe.
Scott Prevost
Scott Prevost is Vice President of Product Management at eBay, where he is responsible for both customer facing and internal products, ranging from the search experience on ebay.com to the data, analytics and A/B testing platforms.  Prior to eBay, Scott served as General Manager for the Powerset team at Microsoft, where he managed engineers and program managers responsible for core product features on Bing.com.  Powerset was a startup founded in 2006 that specialized in semantic search, allowing users to search by concepts rather than keywords, and was acquired by Microsoft and integrated into Bing in 2008.  Scott initially served as VP of Product for Powerset, but later assumed the role of General Manager leading up to the launch of powerset.com and the acquisition.  Prior to Powerset, Scott founded a company called Headpedal that developed autonomous conversational agents for clients such as Sprint and FMC.  Headpedal was a spin-out of the Fuji-Xerox Palo Alto Lab, where Scott previously led a research team.
Scott's educational background includes a BS in Applied Mathematics from Carnegie Mellon, MSE and PhD degrees in Computational Linguistics from the University of Pennsylvania, and a post-doctoral fellowship at the MIT Media Lab.  In his spare time, Scott plays classical piano, and enjoys spending time with his partner Bruce, and their two month old puppy, MacDuff.
Jim Sherman
Jim Sherman is Founder and Chairman of ShermansTravel Media, a leading online publisher of hand-picked travel deals. The firm curates the best travel deals from hundreds of providers. It also publishes expert advice on hotels, money saving tips, and special interest travel. The web site, ShermansTravel.com, receives over 2M visits per month, and the firm reaches over 3M readers via its weekly e-newsletters. He is also an occasional investor and is currently incubating Hamptons Lane, an e-commerce venture focused on helping consumers "find their taste" in specialty coffee by artisanal producers.
Prior to launching ShermansTravel Media and Hamptons Lane, Jim founded WestEnd New Media in 1998, an internet strategy consultancy, with a focus on helping publishing and media companies craft and launch online businesses. It grew to be one of the largest media-focused Internet strategy consulting firms, and clients included AOL, Martha Stewart Living, Sony, Time Inc, the Metropolitan Museum of Art, Marvel Comics, and more. Prior, he served as the General Manager/VP of Online Media for Martha Stewart Living Omnimedia where he launched Martha Stewart's digital business. Also, Jim is a former Director of Corporate Development at Pearson Plc, Marketing Manager at Time Inc., and ex-consultant with Bain & Company. He was graduated from Stanford University, B.A.; Stanford University, M.A. (international affairs), and the Harvard Business School, MBA.
Jim got into the travel lifestyle business because of his personal life-long passion in exploring foreign cultures. He has worked or studied in Munich, London, Paris, Moscow, St. Petersburg, and Dijon.
Other interests:
Outside of work, Jim enjoys the theater, running, and, of course, travel. He can also do a mean rendition of Scott Joplin jazz on the piano. On the domestic front, he loves to throw parties and can often be seen with a robust "greyhound" (vodka and grapefruit) in hand.
Jim Spare
Jim Spare is an experienced executive in leading disruptive technology-related businesses from concept to exit. Most recently, he was President & CEO of Canesta, a venture-backed technology company which invented technology that enables everyday devices to "see," and was acquired by Microsoft in 2010 for 3D immersive entertainment and natural interface applications.
Jim also has experience leading INBOXTV as COO, at Microsoft/WebTV, and General Instrument (now Motorola Mobility). He has a B.S. in Electrical Engineering from N.C. State and an MBA from the Tuck School of Business at Dartmouth.
David Spitzer
David is President/CEO of Upper Diamond a creative marketing and media production company based in San Francisco and Los Angeles.  David works directly with startups and venture firms helping them design a cohesive strategy and then execute on the creative to get their story out.  He has always been drawn to entrepreneurial ventures. He was co-founder of EntertainNet an Idealabs! incubated start-up whose funders included Steven Speilberg. He was a founding employee of The Ninth House Network (now PDI/Ninth House), the leading provider of e-learning business solutions, where he was VP of Production, Creative Director.  David has won multiple awards for his work in the marketing, e-learning and entertainment spaces including Invision Best in Show, Cine Golden Eagle, Cindy Gold among others. A graduate of the Director's Guild of America's training program David started his career in Hollywood as a Production Manager and Assistant Director working for all major studios on shows like Seinfeld, Beethoven and Tales of the City.  He received a BA from Vassar College, and studied at UCLA's Film and TV graduate school.
Scott Thacker
Scott Thacker is the CEO of Ivory Consulting Corporation, the leading equipment finance pricing and portfolio management software and consulting firm serving the equipment leasing and asset finance industries worldwide. Throughout his more than 25-year international career in software, management consulting and finance, he has played a key role in the start-up and creation of new businesses, software products and consulting offerings as well as transformations of existing businesses.
In 2009, Mr. Thacker joined Interfolio, Inc. as chief operating officer and executed a successful turn-around of the company.  In 2005, he re-joined Accenture as a partner responsible for co-creating the North American equipment leasing and finance industry management consulting practice.   Previously, he held leadership positions with Oracle where he was instrumental in creating and rolling out Oracle Lease and Finance Management, a software application.  He was on the founding teams of AT&T Solutions and AMR Consulting Group.
Scott serves on the Accounting Committee of the Equipment Leasing and Finance Association and on the Research Committee of the Equipment Leasing and Finance Foundation, a non-profit dedicated to providing forward thinking research.
In addition to his corporate work, Scott serves on the Finance Committee of the Board of Directors of the Heart Rhythm Society and was previously the Treasurer and Board Member of N Street Village.
Scott received an M.B.A. in Finance from The Wharton School of the University of Pennsylvania and a B.S. in Accounting from the Wake Forest University Schools of Business.
Anthony Thompson
Mr. Thompson is a financial advisor in the New York office of Bernstein Global Wealth Management. He is responsible for advising high net-worth individuals; he has specializations in planning for entrepreneurs as well as same sex couples. Mr. Thompson, in conjunction with Bernstein's Wealth Management Group, works closely with each client's trusted tax and legal advisors on all matters, including tax and estate planning, concentrated stock positions and sales of privately held businesses.
From 2000 to 2007, Mr. Thompson was a managing director with Deutsche Bank. For four consecutive years, he was ranked by Institutional Investor Magazine as the #1 or #2 fixed income analyst in his sector. From 1993 to 2000, he was a vice president, and director of securitization research for Goldman Sachs.
Mr. Thompson has been a contributor to the Wall Street Journal, Grant's Interest Rate Observer and The New York Times. His work has also been published in the Fabozzi Handbook of Fixed Income Securities. Mr. Thompson has been a featured speaker at numerous industry conferences and has appeared on Bloomberg Television.
Mr. Thompson is a Certified Financial Planner™ professional. He graduated magna cum laude from Emory University and is a member of Phi Beta Kappa. He also attended the Institut d'Etudes Politiques in Paris.
He volunteers as a teacher with Banking on Our Future, a non-profit initiative dedicated to bringing financial literacy skills to inner city school children. Mr. Thompson is also a regular volunteer with the Trevor Project.
Andres Wydler
Andres is a clean tech executive and entrepreneur with a proven track record of two decades in corporate and business development, predominantly with early stage technology firms. He currently serves as CFO and board member of Lumastream, Inc, an intelligent lighting solutions company.
A co-founder of smart grid firm BPL Global that grew from zero to 120 people, he set up and managed all commercial activities and managed investor relations. Over the last decade, he raised over $30M in equity and debt financing from first tier VCs, investment banks, strategic investors, and economic development partners. He secured government funds to augment private capital and completed acquisitions in the US, Europe, and Latin America valued at $45M.  He also co-founded an angel group that successfully invested in and exited tech firms with cross-border strategies.
Andres earned an MBA from Stanford and a law degree from the University of Zurich.  He developed and lectured real-world focused courses at Stanford on Clean Tech Entrepreneurship. Topics include evaluating and financing superior business opportunities, and developing effective strategic partnerships.
Jeremy Yost
Focused on providing comprehensive income tax services to private companies and their owners, entrepreneurs, and ultra-high-net-worth families, Jeremy Yost serves as a Senior Manager in the Private Company Services practice of Deloitte Tax LLP.  Jeremy has over 20 years of experience in providing detailed and objective tax planning advice to clients with complex individual and S corporation income tax issues.  Jeremy lives in San Francisco with his partner, Drew and his greyhound, Molly.
Gabe Zichermann
Gabe Zichermann is the chair of GSummit (SF, April 16-18, 2013) where top gamification experts across industries gather to share knowledge and insight about customer & employee engagement and loyalty. He is also an author, highly rated public speaker and entrepreneur whose next book, The Gamification Revolution (McGraw Hill, 2013) looks at how leaders are leveraging gamification strategy to crush the competition. His previous books, Gamification by Design (2011) and Game-Based Marketing (2010) have helped define the industry's standards and frameworks, and continue to be key reference materials today. Gabe resides in New York City, where he is co-director of startup accelerator The Founder Institute, and a board member of StartOut.org.