February 28, 2018 4:58 pm
Written by: StartOut
Greetings from StartOut Spotlight February Snippets. Snippets provides a quick and current rundown of some amazing happenings from amazing StartOut members in our Community.
---
WeTravel – San Francisco travel startup closes $2M Seed round
From StartOut member: Zaky Prabowo
WeTravel, a payment platform for travel companies and group trip organizers, closed a $2M seed round. Investors include 500 Startups, First Round Capital's Dorm Room Fund, and The House Fund. Launched in late 2016, the platform transacted over $15 million in 2017, was featured in TechCrunch, Lonely Planet, Skift, Tnooz, and was chosen by Huffington Post's Lifestyle Editor as one the 2017 "Best Travel Sites Right Now".
WeTravel is looking for StartOut Community introductions to travel companies that create and run multi-day tours for individual and group clients. "Our WeTravel Business product could be a great solution for them," shared Zaky.
Anyone can use WeTravel to organize group trips for their communities: school trips, biking trips, cruises, and adventure treks. There is no setup fee or subscription fee to use WeTravel, so you can create your own group trips now!
To take action: Visit WeTravel website or email Zaky directly
Bridge Philanthropic Consulting (BPC) starts its funding round
From StartOut member: Dwayne Ashley
Started in 2016, Bridge Philanthropic Consulting (BPC) bridges relationships for social change. Our business model is a suite of innovative fundraising consulting products helping more than 1MM non-profits to achieve their mission. We are proud to announce that we have started our funding rounds.
To take action: Visit BPC website or contact BPC if you'd like to learn more about our funding round
GoodWin Idea – New York-based branding and design company wants to help you
From StartOut member: Ekaterina Asparouhova
GoodWin Idea is a New York based client-centric branding and graphic design company. The firm's mission is to create meaningful and comprehensive visual solutions to drive your business. GoodWin proudly support startups; the reward is to be part of your future success. GoodWin designs with you in mind.
The design firm has been in business for almost two decades, serving hundreds of companies, from small startups to multi-nationals, enhancing their business success through the use of innovative design. We realize the huge responsibility we carry creating visual experiences that have a direct impact on our clients' business, their markets and industry.
Goodwin provides a full suite of design services, from strategy development and brand image to web and print materials, including packaging, brochures, and various publications, websites, social media pages, and applications. GoodWin has experience in working on fast-paced projects as well as longer-term ongoing campaigns and brand image strategy.
To take action: Visit GoodWin Idea website
---
Black Shadows – Alba Music Festival Composition Program
Alba, Italy / May 26-June 4, 2018
From StartOut member: Paul Lorenz
BLACK SHADOWS is a new music composition being written for the Alba Music Festival Composition Program in Alba, Italy. The piece will be performed by the SOLI Quartet with Paul's accompaniment on percussion. He will be one of 14 composers in the festival program
Paul's education, background and life are a fusion of architecture, fine art, music and sound composition/performance. "Space, sound, moment all intrigue me," shares Paul who is part of a very unique artist community in Paducah, Kentucky.
If you are in Italy, please visit Alba and say hello. If you are looking for a collaborative composer/visual artist, please get in touch with Paul and make something happen.
To take action: Visit Alba Music Festival website or visit Paul Lorenz Artist website
BookSwell- New website provides upcoming author appearances and literary festivals
From StartOut member: Cody Sisco
BookSwell is a newly launched information service providing readers with a calendar and context for upcoming author appearances at bookstores and literary festivals in Los Angeles.
BookSwell is dedicated to growing the literary community by supporting a vibrant and thriving culture of live events and online content. BookSwell offers readers a service that helps them get plugged in to what's happening in their area and to discover books and authors they love.
To take action: Visit BookSwell website, follow BookSwell on Twitter, Facebook, and Instagram, & tell your friends about BookSwell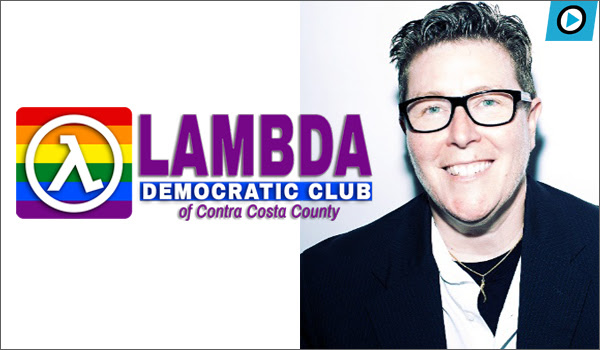 Bruckman Consulting Group, LLC :StartOut member named to Board of Directors of Lambda Democrats
From StartOut member: Jack Rednour-Bruckman
Jack Rednour-Bruckman, CEO & Founder of Bruckman Consulting Group, LLC is pleased to announce that he has recently been voted in as a new member of the Board of Directors of Lambda Democrats of Contra Costa County in California. Lambda Democrats is the new Democratic Club for LGBTQ+ citizens and issues in Contra Costa County and a chartered club of the California Democratic Party.
General members of Lambda Democrats meet once a month in locations in Contra Costa County and are actively involved in all upcoming California elections supporting LGBTQ+ candidates and allies.
To take action:
Visit Bruckman Consulting Group website for your Marketing needs or join the Lambda Democratic Club (suggested membership dues are $20)
OpenCity – Startup launches new messaging app for restaurants and nightclubs
From StartOut member: Dave ArthursWinter is here! The big three — Facebook, Google and Apple — are all pushing consumer-to-business messaging…and pushing hard. OpenCity provides a turnkey solution for restaurants and nightclubs to manage those messaging channels plus SMS and live chat. OpenCity officially goes to market this week, Thursday, March 1st.
This Boston-based startup is looking for business partners and referrals to hospitality early adopters that are ahead of the game, and want to stay there.
To take action: 
Visit 
OpenCity website
 or email 
Dave directly
---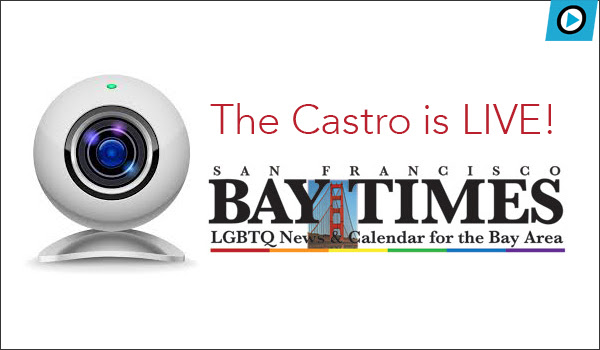 San Francisco Bay Times – First ever webcam for Castro Street livestreams 24/7
From StartOut member: Betty Sullivan
The San Francisco Bay Times, the free bi-weekly LGBT newspaper in San Francisco has launched the first ever 24/7 livestreaming webcam on Castro Street in San Francisco. Now anyone located anywhere can visit anytime. Check out all four views looking up and down the Street and into Harvey Milk and Jane Warner Plazas.
No matter where you are in the world or how isolated you may feel, you can now see the activity and the rainbow flags flying in San Francisco's Castro neighborhood by using this live streaming video cam on the Internet.
To take action: Check out the webcam now or visit San Francisco Bay Times website
---
FRANovations, LLC – Franchising consultancy becomes nationally LGBT certifiedFrom StartOut member: Lillian CozartLesbian-owned and operated Franovations was approved as a certified LGBT Business Enterprise by the National LGBT Chamber of Commerce on February 8, 2018, joining the ranks of hundreds of renowned national corporations and other enterprising small businesses. While FRANovations is based in Colorado, the company serves individuals striving for business ownership through franchising nationwide, with a focus on LGBTQ+ and allies.
Owner/operator Lillian Cozart agrees with National LGBT founder and CEO Chance Mitchell's philosophy that "business ownership thrives in the LGBT community because we have all learned to be the entrepreneurs of our own lives. LGBT business owners prove that being out and being successful does not have to be mutually exclusive."
FRANovations serves as a partner and advocate throughout the in-depth process of becoming a franchise owner, from start to finish. The firm's goal is to be sure clients are fully informed to make the best choice for their desires and needs before making a significant investment that will impact their financial future and stability.
To take action: Visit FRANovations website