Thank you to everyone who attended our 4th Annual Equity Summit. We were able to bring together an amazing group of experts to speak on a variety of topics this year and we were able to share their insights with our largest audience to date.
The Equity Summit was produced in thanks to the phenomenal group of volunteers who serve on our Programming Board and staff who helped organize this event, along with our long-time production partner Outshine Events, and our generous sponsors.
We hope to see you all back next year for the 5th Annual Equity Summit.
The Equity Summit was Sponsored By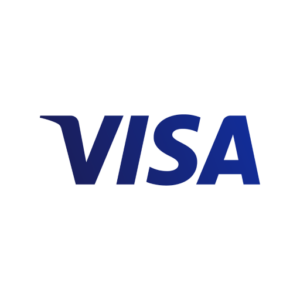 Melissa Bradley (she/her)
Founder & General Partner, 1863 Ventures

Melissa L. Bradley is a tri-sector leader and Managing Partner at 1863 Ventures with more than 20 years of entrepreneurship, investment and leadership experience. She is an Adjunct Professor at the McDonough School of Business at Georgetown University where she teaches impact investing, social entrepreneurship, P2P economies and innovation. Melissa has served as a Presidential Appointee under Presidents Clinton and Obama. Under Clinton, Melissa served as Financial Regulatory Affairs Fellow at the Department of Treasury, Office of Thrift Supervision, where she researched the impact of welfare reform and micro-enterprise lending on the financial industry and authored "IDA Strategy for Asset Accumulation".
Block 1: 9:00AM PT / 12:00PM ET
Block 2: 10:00AM PT / 1:00PM ET
Block 3: 11:30AM PT / 2:30PM ET
Block 4: 12:30PM PT / 3:30PM ET
Thank You to Our 2023 Speakers
Lolita Taub (she/her)
Ganas Ventures
Jonathan Mentor (he/him)
Successment
Aaron Blumenthal (he/him)
500 Global
Maryam Haque
Venture Forward
Brittany S Hale (she/her)
digitalundivided
Gary Goldman (he/him)
Out In Tech
Mariela Salas (she/her/ella)
Latinx VC
Glen Chua (he/him)
OpenTree Education
Thomas Igeme (he/him)
TL Partners
Spectra Asala (they/them)
B-Side Ventures
Ashleigh Wilson (she/they)
Auditmate
Corina Hierro (she/her)
Techstars
Aydian Dowling (he/him)
TRACE
Milena Berry (she/her)
PowerToFly
Paige Hendrix Buckner (she/her)
All Raise
Stella Lee (she/her)
Paradox Learning
Nima Boscarino (they/he)
Hugging Face
Kelly McDonald (she/her)
Kyndoo & Cipio.ai
Luke Lennon (they/he)
Visible Hands
Skye King (she/her)
Ogilvy
Jonathan Ochart (he/him)
The Postcard Agency
Lauren Thomas Ewing (she/her)
GV
Dominique Reese (she/her)
Plug and Play Tech Center
Romica Devi Prasad (she/her)
Romica Devi Coaching
Leigh Honeywell (she/her)
Tall Poppy
Kristen Brillantes (she/her)
BY KNB
Sarah Millar (she/her)
Diversity VC
Ben Brooks (he/him)
PILOT Inc
Cecilia Fischer-Benitez (she/her)
Latinas in Tech
Daniel Hernandez (he/him)
NextLevel Law
Madilynn Beck (she/her)
The Better Spot
Alex Tanner (she/her)
Central Garden and Pet
Elizabeth Gore (she/her)
Hello Alice
Andrew Jackson (he/him)
Earthjustice
Andrew Zarro (he/him)
StartOut
Demetrius Curry (he/him)
College Cash
Allison Wright (she/her)
StartOut
Meg Collier (she/her)
Rising Together LLC
Irene Tang (they/she)
StartOut
Vicki Saunders (she/her)
Coralus
Ben Stokes (he/him)
Chasing Rainbows
AJ DeLeón (he/him)
Innovare
Dallas Barnes (she/her)
Reya Health
Brad Dressler (he/him)
StartOut
Bradley Benini
J.P. Morgan
Serian Strauss (she/they)
Oya's Marketplace
Jon Staff (he/him)
Getaway
Leyonna Barba (she/her)
J.P. Morgan
Alexis Lucio (she/they)
GitHub
Shaylon Scott (she/her)
Founders First CDC
Song Chae (she/her)
Founders First CDC
Christopher Lee (he/him)
BerryDunn
Lorine Pendleton (she/her)
Portfolia
Nehemiah Green (he/him)
AWS
Anja Bedford (she/her)
Holaplex
Eric Bader (he/him)
Ogilvy Consulting
Virginia Ginger Chambless (she/her)
J.P. Morgan
Natalie Demary (she/her)
CryptoFemme
Since 2009, StartOut has built a community of 25,000 members. Every year, we provide support to over 700 individual founders. We connect them to expertise, peers, community, and capital. This powerful combination of financial support, skills development, and community contributes to helping fuel innovation, wealth generation and equal access to economic opportunity. Join our growing community today.